"It is health which is real wealth, and not pieces of gold and silver" -Mahatma Gandhi
Each and every segment of the rural health care system is suffering from lack of the primary medical facilities available there. To fill the gap between the need and feed, GHC has launched its Call4Cure services. Doing justice to its name, this facility has been launched in order to serve the rural people with a 24/7 helpline for cure. The people in need of a cure can call anytime on our helpline number to get a proper and effective cure and resource.
The major problem with rural healthcare is the response time between the problem and the cure.
A never ending hustle towards sustainable healthcare, GHC, pledges to set up a model with a vision of effective and accessible healthcare infrastructure.
Call4Cure is India's premier provider of Telemedicine Services: on-demand doctor consultations, quick last-mile delivery of prescription medicines and diagnostic services.
Call4Cure's futuristic vision is a blend of modern medical practices married with cutting edge technological innovations to ensure that international healthcare standards are within reach of the average Indian household.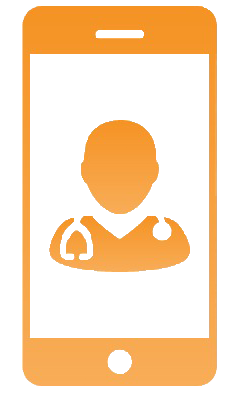 Online Doctor Consultation
Bridging the Gaps in Healthcare Accessibility
Medicines and Health Products
Last-mile delivery of genuine medicines and health products
Diagnostic Services
Wide array of quick and reliable diagnostic tests
Call4Cure covers the following aspects and has following benefits
24/7 Healthline service and doctor consultation. With respect to the diversified nature of our country, we provide consultations in native language as per the location of the Patient taking the consultation,making us India's first Multilingual 24/7 Healthcare Helpline.

Electronic Health Record is generated for every patient and the patient is the connected with the Doctor and given a prescription which is directly sent to the patient;s mobile number.

We provide both allopathic and ayurvedic treatment as per the patent's choice and nature of illness.
Round the clock Consultation-Our services supports night consultations for emergency advice and cases.
Post Consultation Service- Follow-up calls are done to inquire about the health of patients.
We have segregated our services into multiple packages for lifestyle and chronic diseases.